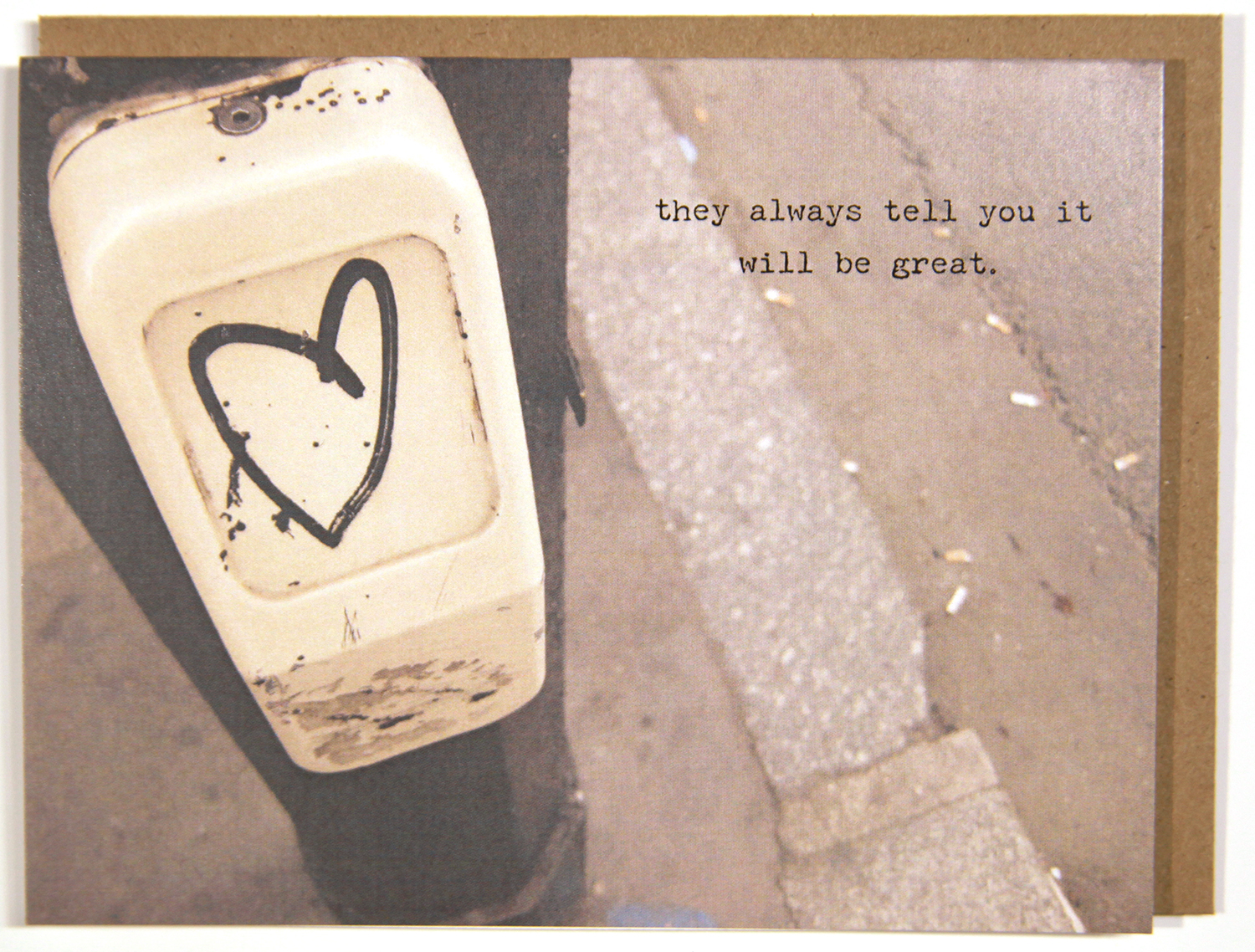 great
INSIDE: little did i know how great.
I hope this is true for you and if it is, nab up this one for the next occasion.
Photo taken in Paris, France.
Each card is 4.25" x 5.5" and tucked into something earthy - a grocery bag envelope made from 100% recycled materials. Both are packaged and protected together in a compostable, plant-based, no flap eco sleeve.
sale