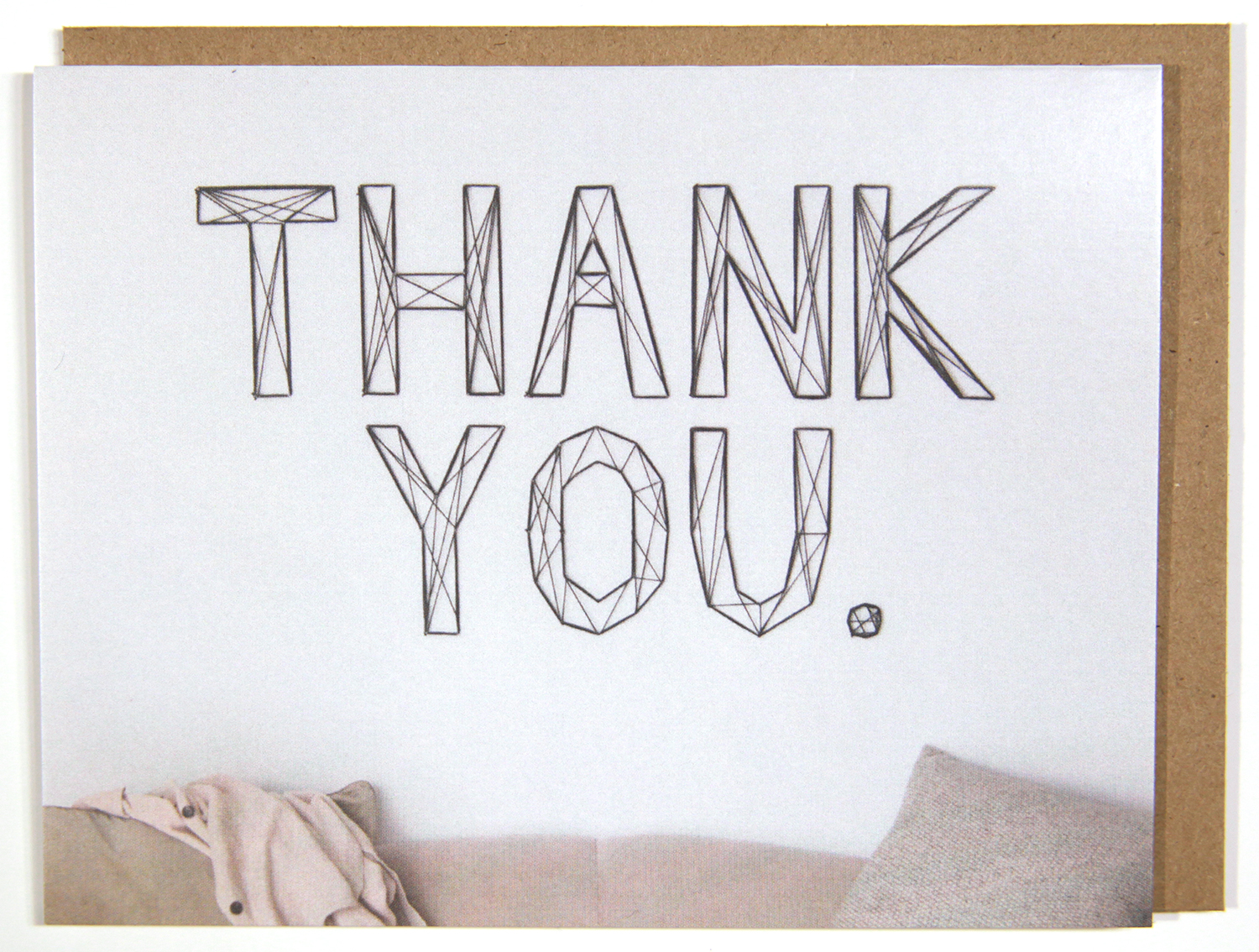 say it in yarn
I nailed a zillion holes in my apartment at the time to then wrap yarn around them and emblazon this on my wall. To remind myself to have a heart of gratitude and to make sure other people knew that coming into my home.

But you can use this to say thank you for someone helping you move, no problem.
Photo taken in Vancouver, Canada.
Each card is 4.25" x 5.5" and tucked into something earthy - a grocery bag envelope made from 100% recycled materials. Both are packaged and protected together in a compostable, plant-based, no flap eco sleeve.
sale