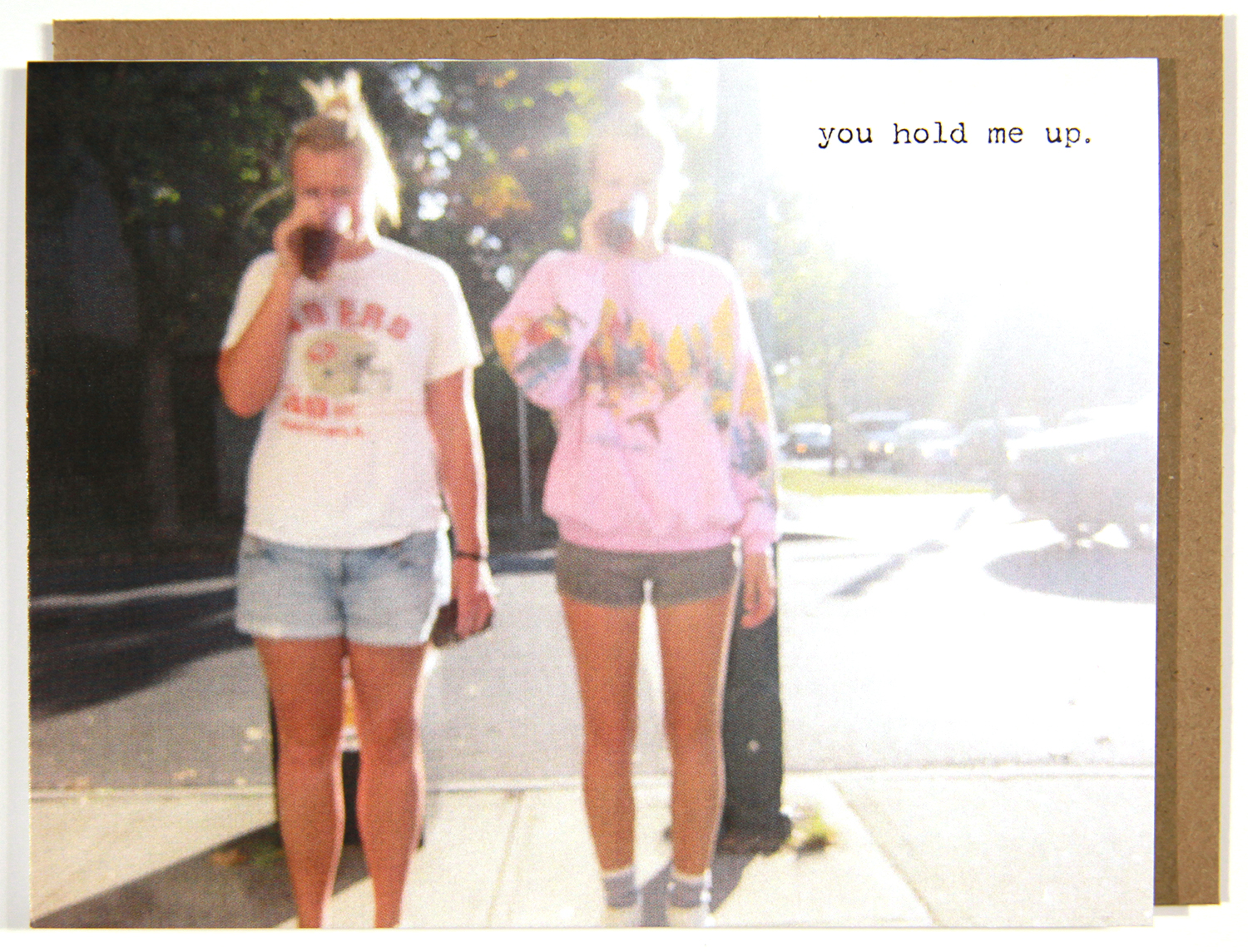 up
INSIDE: i don't know how to ever thank you for that.
This couldn't be truer of my sister.
It's sure to be true of someone in your life, too.
Photo taken in Vancouver, Canada.
Each card is 4.25" x 5.5" and tucked into something earthy - a grocery bag envelope made from 100% recycled materials. Both are packaged and protected together in a compostable, plant-based, no flap eco sleeve.
sale